On Friday I was at Auburn loking at the Tulloch movement. As all the trains from my station skip Auburn, I had been told to change at Granville for a train to Auburn. As I passed Maintrain I noticed all the Tullochs which had been moved during Wednesday and Thursday's movements were re-painted Grey like so.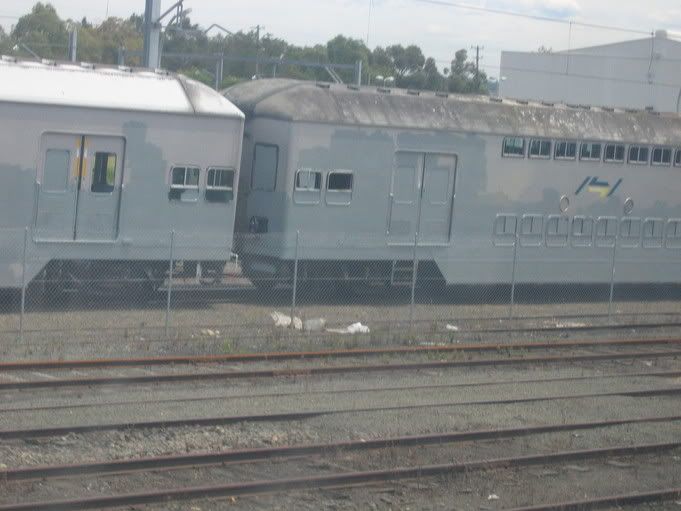 What a Waste of money! It seems even more of a waste of money when I viewed them from the road and observed the Metal corp yard in front of them. I must say there was one Tulloch which still had Graffiti on it, and this carriage is supposed to be preserved!
I suppose they even Hired Cleaners to polish the seats and clean the floors in these carriages as well!